THE ALL NEW CADILLAC XT6: AVAILABLE AT Germain Cadillac Of Easton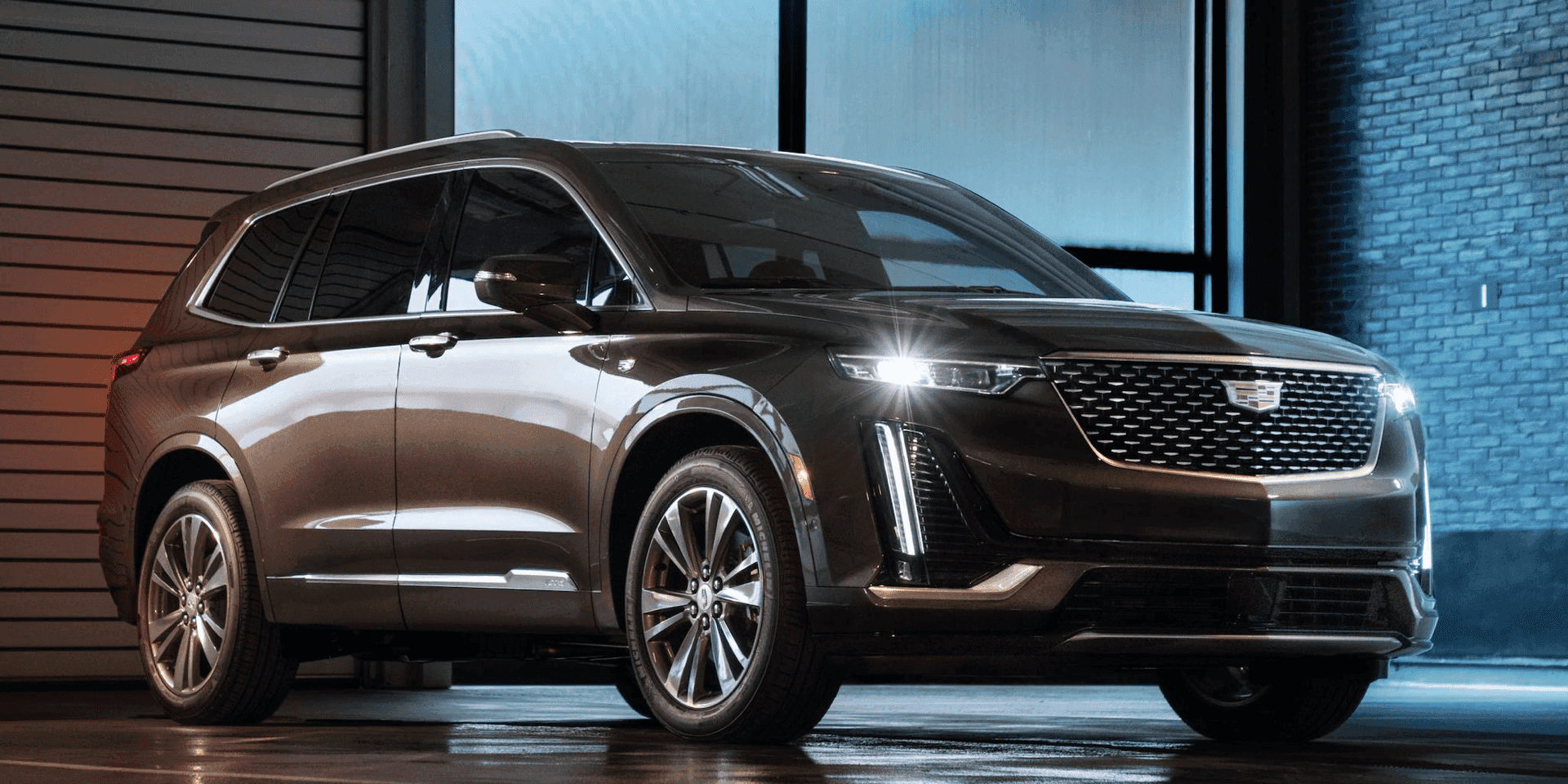 The Cadillac XT6 is the newest selection in Cadillac's prestige lineup of stylish SUVs. The XT6 offers spacious appointments for seven passengers and a cavernous 78.7 cu. ft of cargo space behind the first row. Three rows of seating, premium materials and an expansive list of technological features distinguish the XT6 from other three-row crossovers available today. For shoppers that are looking for their next Cadillac SUV, the current lineup provides a plethora of options that are designed to suit a diverse set of drivers. Below, we provide a comparison between the all-new Cadillac XT6 as well as Cadillac's other premium crossovers: the XT4 and XT5.
CADILLAC XT6 VS CADILLAC XT5
The Cadillac XT6 is all-new for the 2020 model year and is the newest SUV in Cadillac's lineup. The Cadillac XT5 replaces the SRX SUV as Cadillac's midsize crossover. One of the primary differences between the XT6 and the XT5 comes down to size. The XT6 is a seven-passenger three-row SUV while the XT5 has two rows and offers seating for five. Each are equipped with Cadillac's powerful 3.6L V6 engine which is both exciting and efficient. Each SUV is offered with the option of front-wheel drive or all-wheel drive, ensuring that you have the performance and capability for year-round confidence on any road in all weather conditions. For drivers who will want to use their Cadillac SUV for towing, the XT6 provides a towing capacity up to 4,000 pounds with Cadillac's smart tow trailering system. Each SUV offers luxury features like heated and ventilated seating, Android Auto, Apple CarPlay and Bose premium audio. If you would like to set up a comparison test drive to determine which best suits your needs, contact our sales department at (855) 370-6361 to schedule an appointment.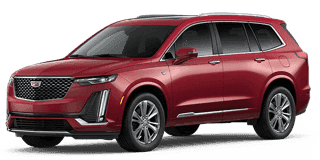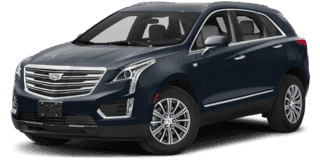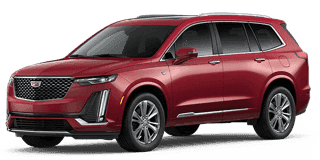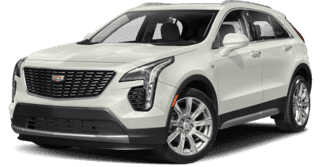 CADILLAC XT6 VS CADILLAC XT4
The Cadillac XT6 and Cadillac XT4 are Cadillac's newest two SUVs and make a bold entrance into the three row and compact crossover segments. The Cadillac XT6 is a three row SUV which provides seating for up to seven passengers and is the largest crossover in Cadillac's lineup. The XT4 is a compact SUV and offers seating for five and is the smallest crossover that Cadillac offers. Power for the XT6 is provided by Cadillac's powerful 3.6L V6 engine, while the XT4 is equipped with a 2.0L turbocharged 4 cylinder engine. While each crossover offers the level of prestige that Cadillac drivers have become accustomed to, they ultimately provide a different range of benefits. The XT6 offers a powerful engine, towing capacity of up to 4,000 lbs and space for the whole family. The XT4 is compact, fuel-efficient, with a 30 MPG highway rating and a nimble driving experience that make it a go-to for commuters and city drivers. Whether it is large or small, Cadillac offers the right SUV for you. To schedule a test drive of any of Cadillac's SUVs, contact our sales department at (855) 370-6361 today.
NEW CADILLAC SUVS IN COLUMBUS: GERMAIN CADILLAC OF EASTON | GROVE CITY, DUBLIN, HILLIARD AREA CADILLAC DEALERSHIP
Germain Cadillac of Easton has an expansive selection of Cadillac SUVs available to drivers in the Columbus, OH area. The Cadillac Escalade and Escalade ESV set the standard for premium SUVs and continue to be a prestigious favorite for drivers across the country and right here in Ohio. The Cadillac SRX was an early entrant in the midsize premium crossover segment that lead to it being a popular choice for drivers that wanted premium features with SUV versatility. The new Cadillac XT5 builds upon the SRX's legacy and fills the space in Cadillac's midsize segment. As compact and fuel-efficient SUVs have come to prominence, Cadillac responded with the commuter-friendly XT4 that offers not only fuel efficiency and responsive handling but also a stylish exterior that embodies decades of Cadillac innovation and craftsmanship. The newest SUV in Cadillac's lineup is the XT6, a premium 7 passenger, three-row SUV that is redefining what it means to be a large SUV. To browse Cadillac's premium lineup of SUVs for yourself, we invite you to our showroom in Columbus. If you have any questions or would like to set up an appointment, contact us today!
Germain Cadillac Of Easton is located at:
4200 Morse Crossing • Columbus, OH 43219