2023 Cadillac Lyriq Model Review with Prices, Photos, & Specs
Cadillac Lyriq
Key Features
Starting at TBD*
All-electric powertrain featuring 340 combined system horsepower and more than 300 miles on a fully charged battery
Regen on Demand technology along with One-Pedal Driving functionality
33-inch-diagonal advanced LED display with the ability to emit over 1 billion colors
Available Super Cruise, the industry's first true hands-free driver-assistance technology for compatible roads
Cadillac-exclusive AKG Studio 19-speaker sound system
Standard 20-inch split six-spoke alloy wheels or optional 22-inch dynamic split-spoke Reverse Rim alloy wheels
Sophisticated exterior lighting signature with 736 choreographed LED lights and unique animation sequences
About the Cadillac LYRIQ
As a pioneer of some of the most groundbreaking and innovative features the automotive world has ever known, Cadillac has built its reputation on pushing the boundaries of what's possible from a luxury vehicle. The tradition continues with the development of the dynamic Cadillac LYRIQ — a stunning all-electric exhibition of progressive design. Showcasing a number of impressive technological innovations, the LYRIQ combines remarkable efficiency with premium comfort features and sophisticated luxury amenities. You'll make a memorable entrance thanks to the eye-catching exterior look of the LYRIQ complemented by a stunning collection of 736 choreographed LED lights within its exclusive lighting signature. Step inside the cabin to discover some of the most advanced in-vehicle technology to ever debut in a production vehicle. Highlights include a breathtaking 33-inch diagonal advanced LED display screen, home to a virtually endless array of customization options. Equipped with the revolutionary Cadillac Super Cruise semi-autonomous cruise control system, the all-new LYRIQ represents the start of an entirely new chapter in the storied history of the Cadillac brand.
"EVs don't typically need quite as much grille as their combustion-powered counterparts do, but we humans expect to see a "face" on our cars, and Lyriq is showing us the new face of Cadillac. It's an expressive one. When you approach the car, multiple lighting elements comprising the Cadillac crest illuminate in an animated fashion, after which a sequence of 50 LED lighting elements around the bottom and sides of the grille light up, working from the bottom center outward and upward." — MotorTrend
"The Lyriq will be trimmed in materials that look and feel expensive. For example, there's detailed knurling on all the metal knobs and dials found around the interior. And the wood trim is laser etched with patterns in a way that hasn't been done before. For the sound system, Cadillac Lyriq will offer a 19-speaker audio system from AKG Studio." — Kelley Blue Book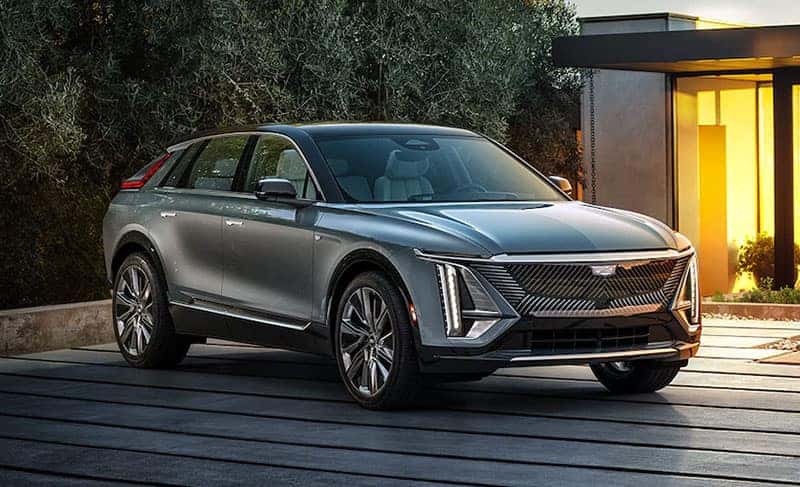 All-Electric Performance
As the first all-electric vehicle from Cadillac, the LYRIQ is engineered to seamlessly combine thrilling performance with unparalleled efficiency. In addition to its dedicated EV architecture, the LYRIQ is powered by an advanced 12-module, 100 kilowatt-hour battery pack and a rear-wheel-drive Ultium Platform. In total, this system produces a Cadillac-estimated 340 horsepower and 440 Nm of torque along with over 300 miles of range with a full charge. Speaking of charging, you'll enjoy the flexibility and convenience of high-speed DC fast charging for public stations at 190 kW that adds up to 76 miles of range in about 10 minutes of charging time. When charging at home, you can use a segment-leading 19.2 kW charging module which can add up to 52 miles of range per hour of charge. Other model-specific performance features include next-generation variable Regen on Demand technology along with the convenience of One-Pedal Driving to help you maximize efficiency.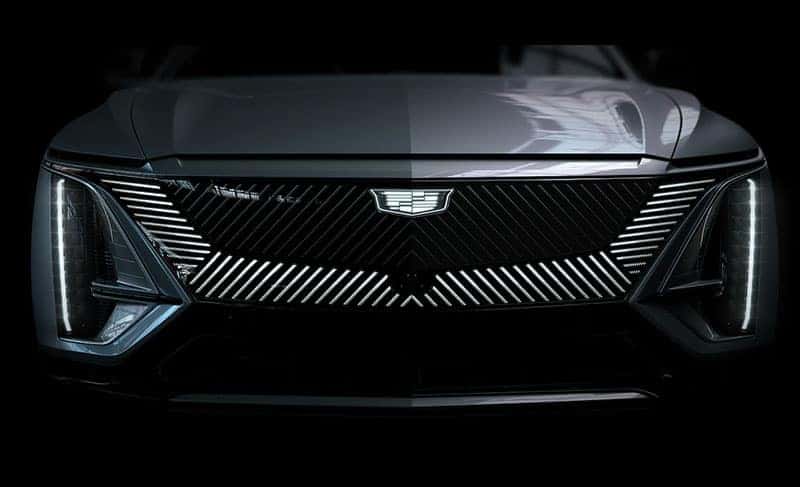 Distinctive Styling
No matter which angle you choose to view it from, the Cadillac LYRIQ debuts a new form of design language that's set to redefine the conventional look of an electric vehicle. At the front, the LYRIC announces your arrival with confidence thanks to its unique black crystal grille with signature vertical lighting. The sculptural effect of the exterior continues with the standard 20-inch or available 22-inch wheels paired with low-profile tires, each constructed with the goal of perfecting aerodynamics. An illuminated Cadillac Crest is also prominently displayed in the center of the front grille. Thanks to an impressive collection of 736 exterior LED lighting, choreographed animation signatures allows your vehicle to "interact" with you via visual cues as you approach or exit the LYRIQ.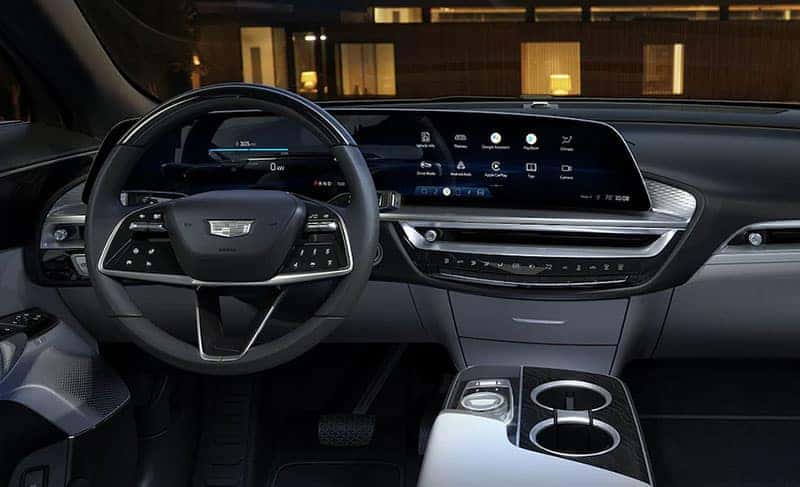 Innovative Technology
Representing a tremendous leap forward in terms of technology, the Cadillac LYRIQ is a true showcase of connectivity and driver-focused convenience features. Crafted exclusively to suit the interior of the LYRIQ, a stunning 33-inch curved LED screen blurs the lines of technology, lighting, and decor. Also included as standard is a Cadillac-exclusive AKG Studio 19-speaker sound system. Experience the first true hands-free driver assistance technology for compatible roads with Cadillac Super Cruise. Now available on over 200,000 miles of compatible roads in the USA and Canada, Super Cruise paves the way for the next generation of driver-assistive innovation. The next-generation Active Noise Cancellation system developed by Cadillac helps to deliver a serene ride for all occupants inside of the LYRIQ.