Cadillac User Experience (CUE) Overview

Featuring innovative technology blended with impeccable design, the Cadillac User Experience (also known as CUE) is a revolutionary new way to connect with your favorite apps and media inside your Cadillac vehicle. Whether you use your voice or a simple touch, this groundbreaking system offers instantaneous access to information. If you're interested in learning exactly what this dynamic infotainment system is capable of, you've come to the right place! Germain Cadillac of Easton has created this informative guide that covers all of the impressive features of the Cadillac User Experience system.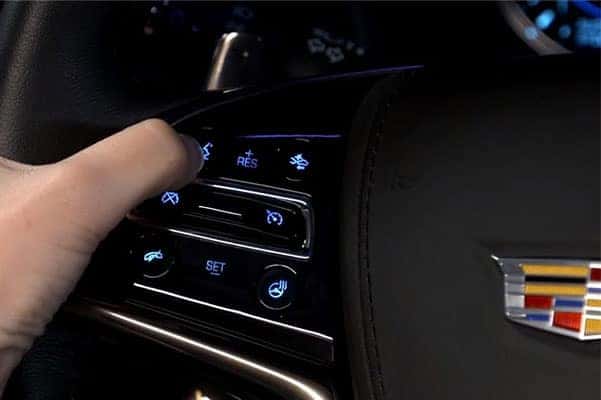 Voice Command Compatibility
Minimize distractions and keep your eyes safely on the road by using the voice command function of Cadillac User Experience. At the touch of a button, you can interact with the system using only the sound of your voice.
Voice Recognition – The system can tell the difference between multiple voices.
Natural Speech – By speaking just as you normally would during a conversation, you can get directions, play music, and make phone calls with minimal effort.
Dual Microphones – A pair of microphones ensure that your commands are heard correctly.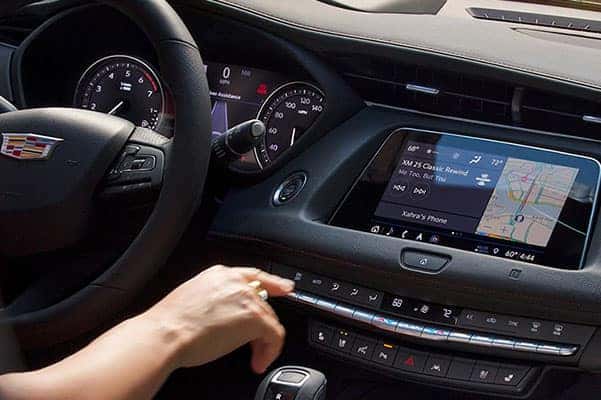 Personalized Settings
Designed to adapt to your personal preferences, Cadillac User Experience features cloud-based user profiles to remember your individual settings.
Save Your Favorites – The system can remember your favorite songs, radio stations, channels, and places of interest.
Personalized Driving Alerts – Your Head-Up Display (if equipped) can be customized to show dangerous road conditions and potential hazards.
Learns Your Behavior – The intuitive nature of the system means that it will automatically learn your preferred routes and favorite destinations, offering tips and suggested routes.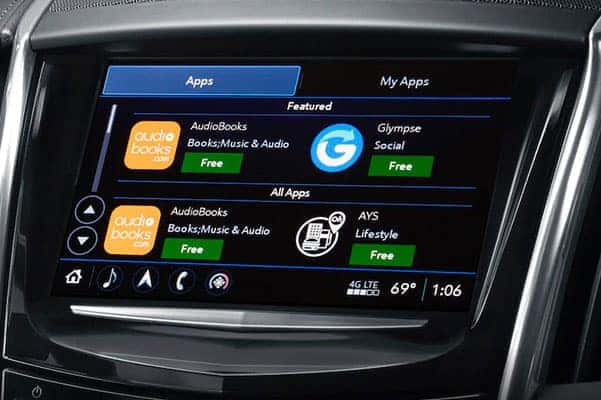 Real-Time Information
Cutting-edge connectivity features help you stay connected to your social circle and access information in real-time thanks to the Cadillac User Experience system.
Apple CarPlay™ and Android Auto™ – Your favorite apps and media from your smartphone are only a just of a button away.
Available 4G LTE built-in Wi-Fi® hotspot – Download and install system updates remotely, maximizing convenience.
Collection App Store – Browse and download your favorite apps directly onto the system.
Cadillac User Experience System Compatibility
Current Generation: Currently available on 2018 CTS, CTS-V, 2019 ATS, ATS-V, CTS, CTS-V, CT6, CT6-V, XT4, XTS, all 2020 Cadillac vehicles except Escalade, and all current 2021 Cadillac vehicles.
2017 CTS and CTS-V models built on February, 10th, 2017 and after also feature the Current Generation system.
Previous Generation: Available on most 2018 or earlier Cadillac vehicles, plus the 2019 XT5, Escalade and 2020 Escalade