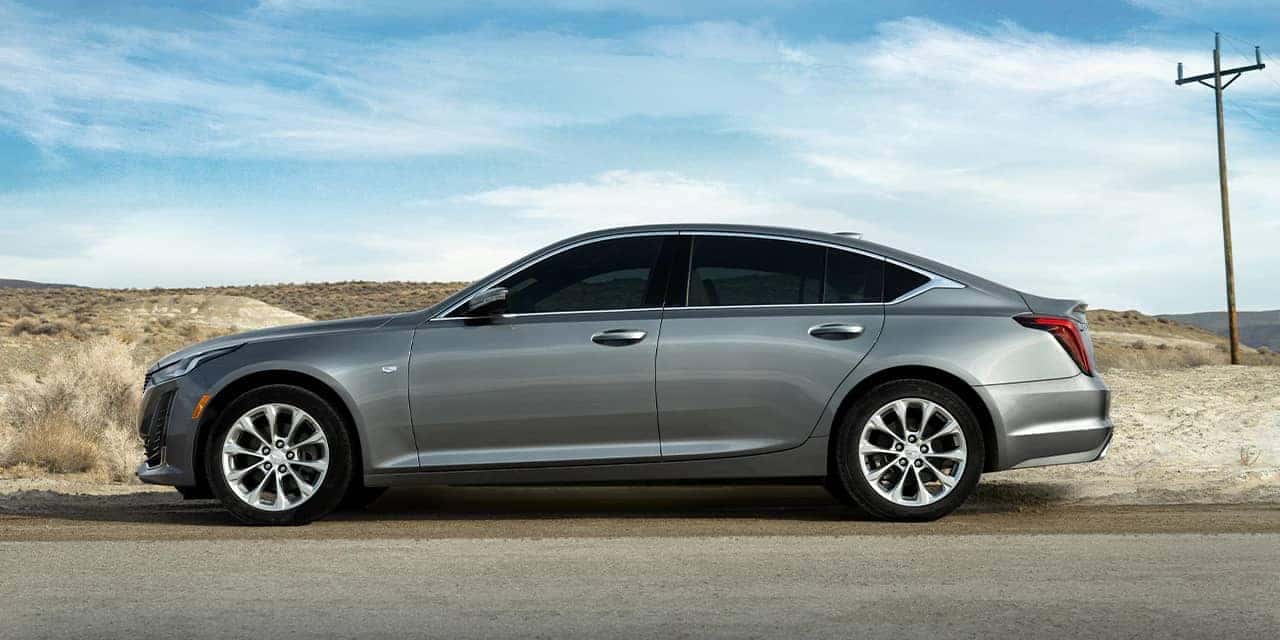 CADILLAC'S NEWEST PERFORMANCE SEDAN EXPERIENCE
Cadillac has a decades-long reputation of making premium sedans that balance comfort and performance seamlessly. The all-new Cadillac CT5 is no exception. Brand new for the 2020 model year, the CT5 is an entirely fresh take on Cadillac's seamless execution of what a prestige car can be. Powered by a 2.0L turbocharged engine or 3.0L twin-turbocharged V6 and a ten-speed transmission, the CT5 offers effortless power with seamless shifting. The CT5 will offer athletic speed, superb handling and a smooth, enjoyable ride. It is the perfect vehicle for traveling, commuting, highway trips or city driving. Available in either rear-wheel drive or all-wheel drive, the CT5 offers year-round performance, security and safety.
The CT5 replaces the outgoing Cadillac CTS, which is no longer in production as a new model. For CTS drivers who want to upgrade to a new Cadillac model, the CT5 will suit the preferences of CTS drivers well, with a similar architecture, upgraded technologies and premium features. The larger CT6 is Cadillac's largest sedan while the upcoming CT4 will be Cadillac's smallest sedan.
For performance aficionados and enthusiasts, the upcoming Cadillac CT5-V will offer a more fierce take on performance that will hold true to the driving dynamics for which the V-Series name from Cadillac has become associated with.